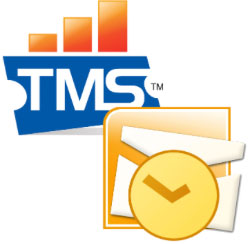 Put your company tickets right in your inbox with InviteManager's Outlook integration. Your tickets are at your fingertips right in your inbox, allowing instant access without adding new bookmarks, creating new usernames, or remembering new passwords. Simply click and order without leaving your familiar Microsoft Outlook Inbox.
  |  
Installation File
  |  
Installation Instructions
---
System Requirements
Minimum 1 GB RAM
Windows XP SP3, Windows Vista SP2 (32-bit and 64-bit), or Windows 7 (32-bit and 64-bit)
Outlook 2010 (32-bit and 64-bit)
Microsoft .NET framework 4.0.
The installer needs about 10 MB drive space for the application
To use IE9 look and feel, users must have an Internet Explorer 9.
Recommended Hardware:
Dual core processor / 2 Ghz or faster
2 GB RAM
Monitor resolution of 1280×1024 or greater